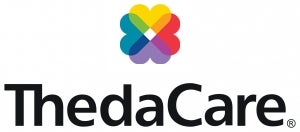 Locations
1095 Midway Road
Menasha , WI 54952
About Me
I appreciate the opportunity to connect with a culturally diverse patient population and provide them with the best care in my field of neuropsychology. I am passionate about understanding my patient's concerns and feel that each individual deserves to be treated with respect, consideration and compassion.   
My approach to care is holistic, considering the whole person within the neuropsychological assessment process. I listen carefully and provide them with diagnosis, treatment options and recommendations and resources that are meaningful for each patient.   
I am dedicated to understanding the relationships between brain and behavior and have a special interest in disorders affecting the frontal lobes of the brain. This includes traumatic brain injuries, frontal dementias, language disorders, developmental or genetic disorders and infectious diseases.   
Education
Post Graduate School:
Central Michigan University (2004)
Post Graduate School:
Prevea Health (2021)
Board Certifications
No Board for this Specialty (2022)