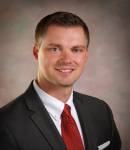 Ryan Wagner, D.O.
Sports Medicine

, Non-Surgical Sports Medicine, Orthopedics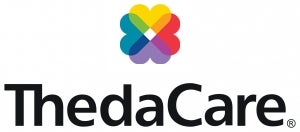 Locations
2400 East Capitol Drive
Appleton , WI 54911
800 Riverside Drive
Waupaca , WI 54981
About Me
Whether it's serving as team physician for the local high-school football team, reducing and providing fracture care after a traumatic sports event, or using ultrasound to diagnose and treat musculoskeletal injuries, I am honored to provide care for all patients. I enjoy developing relationships with patients and helping them successfully return to their active lifestyles.
Patients can expect a personalized experience when they come to see me. I pride myself on being down-to-earth and detail oriented, and I strive to get to know my patients well. I am dedicated to addressing all aspects of a patient's orthopedic or sports medicine needs on their journey to recovery. I take the time to listen, educate patients about the diagnosis and develop comprehensive treatment options to get them back to the activities they love as quickly and safely as possible.
Each patient has a unique and inspiring story. Some desire to get back to their sport, while others aspire to be able to play with their grandchildren. I enjoy listening to their stories and developing a game plan to make their goals a reality.
During my fellowship training, I had the privilege to provide care to all levels of athletes ranging from the adolescent to the professional. I currently serve as a team physician for the Wisconsin Timber Rattlers (Milwaukee Brewers High A affiliate) and the Wisconsin Herd (NBA G League Milwaukee Bucks affiliate). 
 
Education
Fellowship:
Medical College of Wisconsin (2020)
Residency:
Midwestern University (2019)
Internship:
University of Illinois at Urbana-Champaign, Carle Foundation Hospital (2015)
Medical:
Chicago College of Osteopathic Medicine (2014)
Board Certifications
Sports Medicine, American Board of Emergency Medicine (2022)
Emergency Medicine, American Osteopathic Board of Emergency Medicine (2021)
Conditions Treated
Hip Fracture
Hip Strain
Hip Instability
Hip Impingement
Hip Tendon Injury
Hip Arthritis
Hip Bursitis
Knee Fracture
Knee Sprain
Knee Instability
Knee Ligament Injury
Knee Arthritis

Knee Tendon Injury
Ankle Instability
Foot Tendon Injury
Bunions
Hammer Toe
Plantar fasciitis
Shoulder Fracture
Shoulder Sprain
Shoulder Instability
Shoulder Impingement
Shoulder Tendon Injury
Shoulder Arthritis
Shoulder Bursitis
Frozen Shoulder
Elbow Fracture
Elbow Sprain
Elbow Instability
Elbow Tendon Injury
Golfer's Elbow
Tennis Elbow
Wrist Fracture
Wrist Sprain
Wrist Tendon Injury
Wrist Ligament Injury
Gangilion Cysts
Carpal Tunnel
Trigger Finger
Foot Fracture
Ankle Sprain
Elbow Hand Wrist
Shoulder
Show more
Procedures Performed
Injections
Ultrasound Guided Injections
Aspirations
Platelet-Rich Plasma (PRP) Injection
Concussion Management/IMPACT Testing