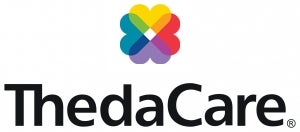 Locations
1095 Midway Road
Menasha , WI 54952
About Me
Listening and understanding where patients are coming from is just the beginning. We then work together, exploring their experiences, emotions, and behaviors. I teach my patients skills that often break free the log jams, allowing the healing processes to flow. The environment a person lives in, including social, familial, financial, and spiritual to name a few, is critical to their wellbeing. We discuss these factors, identify improvements and the steps to achieving these.
I started in this field in 1996 by volunteering at a Salvation Army street shelter for homeless teens in Portland, Oregon. For the last 22 years I have served people in residential treatment programs, in a wilderness-based treatment program, public schools, outpatient therapy, crisis services and in a medical clinic.
For me, the best experience is watching individuals become free from their burdens and reengage in their lives with newfound energy.
Education
Post Graduate School:
Portland State University (2004)
Board Certifications
No Board for this Specialty