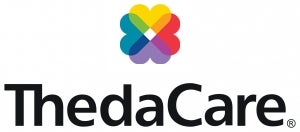 Locations
800 Riverside Drive
Waupaca , WI 54981
1405 South Mill Street
New London , WI 54961
About Me
Emergency Medicine is one of the most challenging fields in medicine, but also one of the most rewarding. Each day is different and has its own set of unique challenges.  
I enjoy being able to treat patients of all ages and types of illnesses.
My primary goal in patient care is to rule out life-threatening illnesses and injuries, relieve pain and suffering and provide them with reassurance. I have a special interest in medical direction, leadership and pre-hospital care.
During my residency, I was trained as a physician on the Flight for Life transport team based in Milwaukee. Our team included highly trained doctors, nurses and respiratory therapists. This experience has given me a better understanding of the emergency medicine field, working closely with first responders and EMS personnel.
Education
Residency:
Medical College of Wisconsin Emergency Medicine Residency Program (2007)
Medical/Dental School:
Medical College of Wisconsin (2004)
Board Certifications
Emergency Medicine, American Board of Emergency Medicine (2008)