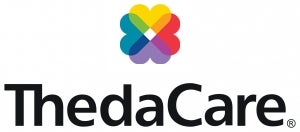 About Me
One of my favorite parts about patient care is hearing patients' stories. Every person has one; it's what makes them who they are. Their stories are not only interesting, but also help me build strong therapeutic relationships and further supports the compassion I feel towards each and every patient.
During my nurse practitioner training, I worked with patients suffering from chronic pain in a clinical rotation and I was hooked. The experience of helping patients reduce their pain and significantly improve their quality of life is so incredibly rewarding.
In my role at ThedaCare, I combine medical management and cognitive behavioral therapy to help patients address, reduce, and manage chronic pain. Giving patients direct access to a clinician that specializes in the use of cognitive behavioral therapy (CBT) to manage chronic pain is cutting edge. Yet it's one of the most clinically proven effective interventions available to patients. The fact that I can provide this service excites me beyond words.
Education
Post Graduate School:
North Park College (2016)
Board Certifications
American Academy of Nurse Practitioners (2017)
American Nurses Credentialing Center (2023)
Conditions Treated
Back Pain
Neck Pain
Peripheral Neuropathy
Fibromyalgia
Sciatica
Persistent Post Surgical Pain
Facet Arthropathy
Degenerative Disc/Joint Disease
Chronic Fatigue Syndrome
Elbow Hand Wrist
Knee
Hip

Foot
Shoulder
Show more
Procedures Performed
Prescription of medications
Mental Health Support