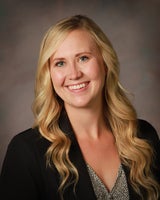 Mikayla Unger, A.P.R.N.
Family Medicine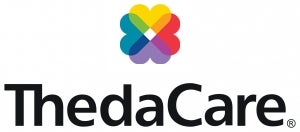 Locations
1818 N Meade Street
Appleton , WI 54911
About Me
Building relationships and listening closely to my patients allows me to hear their input so we can create a treatment plan that is comfortable for everyone. Having that trust helps improve patient outcomes and enhances their overall care.
At a young age, I was often around hospitals and health care staff due to a family member's illness. Seeing the positive effect that the staff had in both physical and mental health sparked my interest in the medical field. After a successful career working as a registered nurse, I decided to continue my education in advanced practice nursing. I provide acute and primary care, from assessing, diagnosing, treating illnesses and disease prevention.
Patients describe me as being very open, honest and easy to talk to. I strive to provide exceptional patient care by creating a comfortable environment that is safe and conducive to recovery.
Education
Post Graduate School:
University of Wisconsin-Oshkosh (2022)
Board Certifications
Family NP, American Nurses Credentialing Center (2022)
Conditions Treated
Abdominal pain
Abnormal weight loss
Allergies
Anxiety
Asthma
Back Pain
Balance disorder
Incontinence
Conjunctivitis
Constipation
Cough
Chronic cough

Dementia
Depression
Diabetes management
Dizziness
Vertigo
Earaches and infections
Earwax impaction
Eczema
Erectile dysfunction
Falls and fall risk
Functional decline
Fever
Heart disease
Heartburn
Gout
Headaches and migraines
High blood pressure
High cholesterol
Hypothyroidism (underactive thyroid)
Influenza
COVID-19
Insomnia
Jaundice
Laryngitis
Malaise/fatigue
Meningitis
Minor aches, pains and sprains
Nausea, vomiting and diarrhea
Obesity
Osteoarthritis
Pneumonia
Rashes
Sexually transmitted illness
Shingles
Sinus infections
Sore throat
Tobacco abuse
Upper respiratory infections
Urinary tract infections
Vitamin deficiency
Weight gain
Weight loss
Women's health
Chronic medical conditions
Show more
Procedures Performed
Adult Annual Wellness Visit
Medicare Annual Wellness Visit
Welcome to Medicare Visit
Child Annual Wellness Visit
Physical Examination
Preventative health care
Health screenings for common health problems
Prostate exam
PSA screening and testicular exam for men
Breast and pelvic exam
Chronic Disease Management
Complex Disease Management

Immunizations
Influenza vaccination
COVID-19 vaccination
Basic travel health counseling
Full body mole check
Prescription of medications
Vision and Hearing Check
Psychological and behavioral care
Sports injury treatment
Sports physicals
Chronic illness care
Sick visits
Care for Pregnant Women
A review of your health history
Prenatal Appointments
MyThedaCare
Deliver Babies
Show more