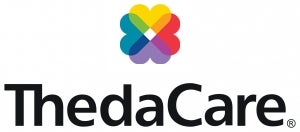 Locations
2400 East Capitol Drive
Appleton , WI 54911
191 Memorial Drive
Suite 100
Berlin , WI 54923
About Me
My background is in anesthesiology where treating pain associated with surgery is an everyday part of the job. I decided to focus specifically on pain medicine because it allows me to partner with patients over a longer horizon to better help them achieve their goals.
I am committed to partnering with patients over the long term and address chronic pain by applying multiple techniques. Depending on the individual patient, this may include physical and/or occupational therapy; mindfulness and other techniques to understand how living with chronic pain affects the body at every level; a balanced use of medications with the goal of providing maximum pain relief with the fewest possible side effects; injections and procedures which focus on areas of the body that are "pain generators"; or minimally-invasive pain surgery depending on the cause for each individual's symptoms.
Bottom line, I safely and effectively provide my patients with multiple options for pain relief. And the best part is, I have the opportunity to see patients take control over their pain and get back to living the lives they want to live.
Education
Residency:
University of Wisconsin Hospital and Clinics (2019)
Fellowship:
Northwestern Memorial Hospital (2020)
Medical/Dental School:
University of Wisconsin Medical School (2015)
Internship:
University of Wisconsin Hospital and Clinics (2016)
Board Certifications
Anesthesiology, American Board of Anesthesiology (2020)
American Board of Anesthesiology (2020)
Conditions Treated
Back Pain
Neck Pain
Shoulder Pain
Knee Pain
Hip Pain
Spinal Stenosis
Peripheral Neuropathy
Complex Regional Pain Syndrome
Sciatica
Persistent Post Surgical Pain
Facet Arthropathy
Degenerative Disc/Joint Disease

Chronic Fatigue Syndrome
Failed back Syndrome
Show more
Procedures Performed
mild®
Vertiflex™
Spinal Cord Stimulation
Dorsal Root Ganglion Stimulation
Peripheral Nerve Stimulation
Trigger Point Injection
Injections targeting the facet joints and epidural space
Ultrasound Guided Injections
Radiofrequency Ablation
Epidural Steroid Injection
Neuromodulation