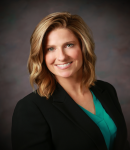 Kathleen Sheridan, B.S., B.S.N., D.N.P.
About Me
I love meeting new people and having the opportunity to work together to establish and achieve their personal health goals. Once I get a feel for what drives a person, I enjoy finding creative ways to overcome barriers in reaching these goals.
I don't believe in a one-size-fits-all approach to healthcare. My role as a practitioner is as a consultant and coach, guiding patients on their individual paths to optimal health—paths that are acceptable and attainable for them.
I've always had a passion for science, health, longevity and the human experience. I can't imagine any other field where I could combine these passions in a more impactful and meaningful way; it's truly rewarding.
Education
Post Graduate School: University of Wisconsin-Oshkosh - College of Nursing (2018)
Board Certifications
American Nurses Credentialing Center: Family NP (2018)