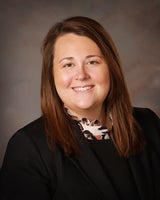 Katherine Nonweiler, D.O.
Family Medicine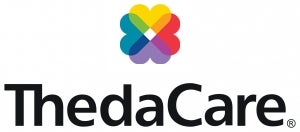 Locations
520 West Third Street
Kimberly , WI 54136
About Me
I chose to pursue a career in family medicine because I enjoy making meaningful relationships with my patients and their family members. I'm dedicated to helping patients with physical as well as behavioral and psychosocial aspects of disease and illness.
Family medicine provides me with the unique privilege of taking care of patients in all stages of life. Some of my areas of interest include women's health, chronic disease management and preventative care.
As a Wisconsin native, I feel privileged to provide medical care to families who live here. I believe in creating healthy communities where you live, work and play.  
Education
Residency:
Medical College of Wisconsin (2017)
Medical/Dental School:
Chicago College of Osteopathic Medicine (2014)
Board Certifications
Family Medicine, American Board of Family Medicine (2017)
Family Medicine/OMT, American Osteopathic Board of Family Physicians (2017)
Conditions Treated
Abdominal pain
Abnormal weight loss
Allergies
Anxiety
Asthma
Back Pain
Balance disorder
Incontinence
Conjunctivitis
Constipation
Cough
Chronic cough

Dementia
Depression
Diabetes management
Dizziness
Vertigo
Earaches and infections
Earwax impaction
Eczema
Erectile dysfunction
Falls and fall risk
Functional decline
Fever
Heart disease
Heartburn
Gout
Headaches and migraines
High blood pressure
High cholesterol
Hypothyroidism (underactive thyroid)
Influenza
COVID-19
Insomnia
Jaundice
Laryngitis
Malaise/fatigue
Meningitis
Minor aches, pains and sprains
Nausea, vomiting and diarrhea
Obesity
Osteoarthritis
Pneumonia
Rashes
Sexually transmitted illness
Shingles
Sinus infections
Sore throat
Tobacco abuse
Upper respiratory infections
Urinary tract infections
Vitamin deficiency
Weight gain
Weight loss
Women's health
Chronic medical conditions
Show more
Procedures Performed
Adult Annual Wellness Visit
Medicare Annual Wellness Visit
Welcome to Medicare Visit
Child Annual Wellness Visit
Physical Examination
Preventative health care
Health screenings for common health problems
Prostate exam
PSA screening and testicular exam for men
Breast and pelvic exam
Chronic Disease Management
Complex Disease Management

Immunizations
Influenza vaccination
COVID-19 vaccination
Basic travel health counseling
Full body mole check
Prescription of medications
Vision and Hearing Check
Psychological and behavioral care
Sports injury treatment
Sports physicals
Chronic illness care
Sick visits
Care for Pregnant Women
A review of your health history
Prenatal Appointments
MyThedaCare
Deliver Babies
Show more