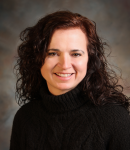 Jennifer Hunt, M.D.
Pediatrics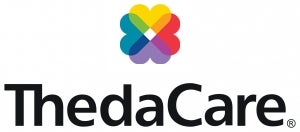 Locations
2701 East Enterprise Avenue
Appleton , WI 54911
View hours
Wednesday
7:00am - 7:00pm
Saturday
8:00am - 12:00pm
640 Deerwood Avenue
Neenah , WI 54956
About Me
You want the very best for your child. I do, too. In my practice, I rely on your instincts as a parent so we can care for your child as partners.
I tend to be direct — something my residency in the Air Force reinforced. I believe you need to know the benefits and risks of care to make good decisions for your child.
You'll want to know that I do what I say I'll do, and that I love being a doctor. Every time I walk into the clinic, I can help people. It's great work.
I try to help people outside the clinic, too. I play the piano and have performed in a Doctors in Music benefit recital.
Education
Residency:
David Grant Medical Center (2001)
Medical/Dental School:
Medical College of Wisconsin (1998)
Board Certifications
Pediatrics, American Board of Pediatrics (2001)
Pediatrics, American Board of Pediatrics (2009)
Pediatrics, American Board of Pediatrics (2001)
Conditions Treated
Abdominal pain
Abnormal weight loss
Allergies
Anxiety
Asthma
Balance disorder
Incontinence
Conjunctivitis
Constipation
Cough
Chronic cough
Depression

Back Pain
Developmental delays
Diabetes management
Dizziness
Vertigo
Earaches and infections
Earwax impaction
Eczema
Fever
Heartburn
Headaches and migraines
Heart disease
High blood pressure
High cholesterol
Hypothyroidism (underactive thyroid)
Influenza
COVID-19
Insomnia
Jaundice
Laryngitis
Malaise/fatigue
Meningitis
Minor aches, pains and sprains
Nausea, vomiting and diarrhea
Obesity
Osteoarthritis
Pneumonia
Rashes
Shingles
Sinus infections
Sore throat
Tobacco abuse
Tonsillitis
Upper respiratory infections
Urinary tract infections
Vitamin deficiency
Weight gain
Weight loss
Chronic medical conditions
Show more
Procedures Performed
Child Annual Wellness Visit
Newborn Care
Physical Examination
Preventative health care
Health screenings for common health problems
Chronic Disease Management
Complex Disease Management
Immunizations
Influenza vaccination
COVID-19 vaccination
Full body mole check
Prescription of medications

Vision and Hearing Check
Psychological and behavioral care
Sports injury treatment
Sports physicals
Chronic illness care
Sick visits
A review of your health history
MyThedaCare
Show more
Additional Resources