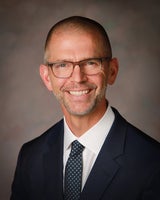 Eric Erickson, M.D.
Orthopedic Surgery

, Sports Medicine, Orthopedics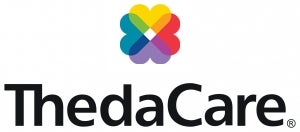 Locations
2400 East Capitol Drive
Appleton , WI 54911
About Me
Dr. Erickson is advanced fellowship trained specializing in shoulder, shoulder replacement, arthroscopy, cartilage, and sports medicine.
The approach I take to care is straightforward and simple: I start by being an incredible listener and then rely on my advanced training and expertise to help educate patients on all of their treatment options for a specific diagnosis. A more educated patient leads to better outcomes and an exceptional patient experience.
I believe in this personalized care and deliver the same care I would expect for my own friends and family. As a specialized orthopedic surgeon I am blessed to meet many wonderful people, all with unique stories to share. Every day I feel humbled, and filled with sincere gratitude, to have the opportunity to meet and care for all of these individuals.
Education
Residency:
University of Wisconsin Hospital and Clinics (2005)
Fellowship:
American Sports Medicine Institute (2006)
Medical/Dental School:
University of Wisconsin Medical School (2000)
Internship:
University of Wisconsin Hospital and Clinics (2001)
Board Certifications
Orthopedic Surgery, American Board of Orthopedic Surgery (2008)
Conditions Treated
Knee Sprain
Knee Ligament Injury
Knee Instability
Knee Tendon Injury
Shoulder Sprain
Shoulder Instability
Shoulder Impingement
Shoulder Tendon Injury
Shoulder Arthritis
Shoulder Bursitis
Frozen Shoulder
Elbow Instability

Elbow Tendon Injury
Golfer's Elbow
Tennis Elbow
Wrist Sprain
Wrist Tendon Injury
Wrist Ligament Injury
Gangilion Cysts
Carpal Tunnel
Trigger Finger
Show more
Procedures Performed
Carpal Tunnel Release
Trigger Finger Release
Nerve Decompression
Arthroscopy
Shoulder Arthroplasty