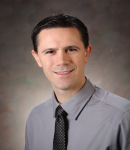 Douglas Connor, M.D.
Sports Medicine

, Non-Surgical Sports Medicine, Orthopedics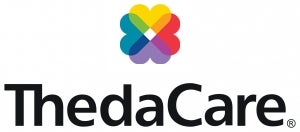 Locations
2400 East Capitol Drive
Appleton , WI 54911
100 County Road B
Shawano , WI 54166
About Me
I love to teach. It's great to see new learners and providers in training at the clinic, but I think my most important students are the patients themselves. In treating all types of sports-related conditions, my goal is to have you leave your appointment with a better understanding of why your injury occurred, how we're going to treat it and ways to prevent future problems.
As a former athlete myself, I've been on the receiving end of patient care plenty of times. I draw on that experience in my work today and remember what it's like to want to return to your favorite sport or activity more than anything. I am here to help you get back to doing what you love.
Education
Residency:
Medical College of Wisconsin (2011)
Fellowship:
Vanderbilt University Medical Center (2012)
Medical/Dental School:
Medical College of Wisconsin (2007)
Board Certifications
Internal Medicine, American Board of Internal Medicine (2011)
Sports Medicine, American Board of Internal Medicine (2013)
Pediatrics, American Board of Pediatrics (2011)
Conditions Treated
Hip Fracture
Hip Strain
Hip Instability
Hip Impingement
Hip Tendon Injury
Hip Arthritis
Hip Bursitis
Knee Fracture
Knee Sprain
Knee Instability
Knee Ligament Injury
Knee Arthritis

Knee Tendon Injury
Ankle Instability
Foot Tendon Injury
Bunions
Hammer Toe
Plantar fasciitis
Shoulder Fracture
Shoulder Sprain
Shoulder Instability
Shoulder Impingement
Shoulder Tendon Injury
Shoulder Arthritis
Shoulder Bursitis
Frozen Shoulder
Elbow Fracture
Elbow Sprain
Elbow Instability
Elbow Tendon Injury
Golfer's Elbow
Tennis Elbow
Wrist Fracture
Wrist Sprain
Wrist Tendon Injury
Wrist Ligament Injury
Gangilion Cysts
Carpal Tunnel
Trigger Finger
Foot Fracture
Ankle Sprain
Hip
Show more
Procedures Performed
Injections
Ultrasound Guided Injections
Aspirations
Platelet-Rich Plasma (PRP) Injection
Concussion Management/IMPACT Testing