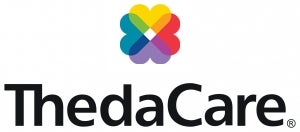 Locations
333 N Green Bay Road
Neenah , WI 54956
About Me
The best part about my job is having the opportunity to spend time with my patients and listen to their concerns. I also enjoy sharing educational insights with my colleagues and the community, helping promote growth and learning. 
I would describe my approach to care as "patient forward" – listening to the patient's history and then using my knowledge to show them a path of recovery and hope. I truly believe that it takes partnership and mutual respect in patient care to provide the most benefit.
My very first experience with psychiatry was in medical school, and I was immediately fascinated. Seeing people recover from mental illness is incredible to witness. Specific conditions that are of interest to me include mood disorders and PTSD, as well as the impact that mindfulness, nutrition, and healthy lifestyles can have on treatment.
Education
Residency:
Michigan State University College of Human Medicine (2022)
Medical/Dental School:
Central Michigan University College of Medicine (2018)
Board Certifications
Eligible (5-year grace period) (2022)