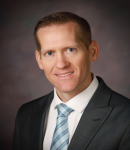 David Hirschi, M.D.
Sports Medicine

, Non-Surgical Sports Medicine, Orthopedics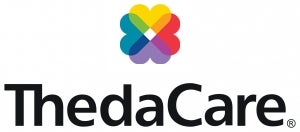 Locations
2400 East Capitol Drive
Appleton , WI 54911
191 Memorial Drive
Suite 200
Berlin , WI 54923
About Me
I love sports medicine because patients are generally motivated to do what it takes to get well. It makes the physician-patient relationship so much more collaborative and rewarding.
As a physician, I am here to help further the body's natural ability to heal itself. I enjoy evaluating and treating acute or chronic musculoskeletal conditions, using ultrasound to visualize tissues. This allows for a more accurate diagnosis and precise treatment.
My love for medicine came as a young boy when I took care of my dependent-disabled younger brother. Taking care of him sparked the beginning of my lifelong passion and love for helping others.
Education
Residency:
Idaho State University (2017)
Fellowship:
Utah Valley Regional Medical Center/Orem Community Hospital (2018)
Medical/Dental School:
St. George's University, School of Medicine (2014)
Board Certifications
Family Medicine, American Board of Family Medicine (2017)
Sports Medicine, American Board of Family Medicine (2018)
Conditions Treated
Hip Fracture
Hip Strain
Hip Instability
Hip Impingement
Hip Tendon Injury
Hip Arthritis
Hip Bursitis
Knee Fracture
Knee Sprain
Knee Instability
Knee Ligament Injury
Knee Arthritis

Knee Tendon Injury
Ankle Instability
Foot Tendon Injury
Bunions
Hammer Toe
Plantar fasciitis
Shoulder Fracture
Shoulder Sprain
Shoulder Instability
Shoulder Impingement
Shoulder Tendon Injury
Shoulder Arthritis
Shoulder Bursitis
Frozen Shoulder
Elbow Fracture
Elbow Sprain
Elbow Instability
Elbow Tendon Injury
Golfer's Elbow
Tennis Elbow
Wrist Fracture
Wrist Sprain
Wrist Tendon Injury
Wrist Ligament Injury
Gangilion Cysts
Carpal Tunnel
Trigger Finger
Foot Fracture
Ankle Sprain
Elbow Hand Wrist
Knee
Shoulder
Show more
Procedures Performed
Injections
Ultrasound Guided Injections
Aspirations
Platelet-Rich Plasma (PRP) Injection
Concussion Management/IMPACT Testing