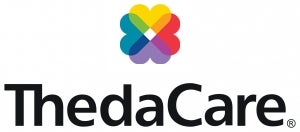 Locations
2701 East Enterprise Avenue
Appleton , WI 54911
View hours
Wednesday
7:00am - 7:00pm
Saturday
8:00am - 12:00pm
About Me
I was drawn to pediatrics in medical school when I saw how children made work fun and exciting. I knew I wanted to be around that energy every day. Children are very candid in how they speak and show their emotions. When a child is happy, they are running all over the exam room, and when they don't feel well you can easily see that too. 
Each day brings something different for me. I believe in working in partnership with parents and children to have better well child visit experiences, ensuring everyone feels heard and has a voice in the care plan. I want to hear every concern, no matter how small. Seeing a child's progress and achievements is so rewarding.
I moved to Wisconsin after seven years in the army, stationed mostly in Hawaii and North Carolina. During those years, I have had inpatient, outpatient and deployed medical experience all over the world. 
Education
Residency:
Tripler Army Medical Center (2018)
Medical/Dental School:
Ohio University Heritage College of Osteopathic Medicine (2015)
Internship:
Tripler Army Medical Center (2016)
Board Certifications
Pediatrics, American Board of Pediatrics (2018)
Conditions Treated
Abdominal pain
Abnormal weight loss
Allergies
Anxiety
Asthma
Balance disorder
Incontinence
Conjunctivitis
Constipation
Cough
Chronic cough
Depression

Back Pain
Developmental delays
Diabetes management
Dizziness
Vertigo
Earaches and infections
Earwax impaction
Eczema
Fever
Heartburn
Headaches and migraines
Heart disease
High blood pressure
High cholesterol
Hypothyroidism (underactive thyroid)
Influenza
COVID-19
Insomnia
Jaundice
Laryngitis
Malaise/fatigue
Meningitis
Minor aches, pains and sprains
Nausea, vomiting and diarrhea
Obesity
Osteoarthritis
Pneumonia
Rashes
Shingles
Sinus infections
Sore throat
Tobacco abuse
Tonsillitis
Upper respiratory infections
Urinary tract infections
Vitamin deficiency
Weight gain
Weight loss
Chronic medical conditions
Show more
Procedures Performed
Child Annual Wellness Visit
Newborn Care
Physical Examination
Preventative health care
Health screenings for common health problems
Chronic Disease Management
Complex Disease Management
Immunizations
Influenza vaccination
COVID-19 vaccination
Full body mole check
Prescription of medications

Vision and Hearing Check
Psychological and behavioral care
Sports injury treatment
Sports physicals
Chronic illness care
Sick visits
A review of your health history
MyThedaCare
Show more