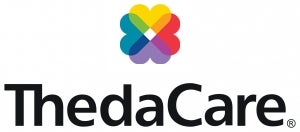 About Me
I am a strong patient advocate who constantly seeks education on best practice so that I can provide skilled and compassionate care to my patients and their families. I take the time to educate, listen and ensure patients understand their choices when it comes to their treatment plan. I like to give options so that the patient feels heard and is truly driving their plan of care. In doing so, I can support them through their cancer journey, undoubtedly the most difficult time of their lives.
I have a deep passion for oncology nursing. I was originally drawn in because of the one-on-one time I get to spend with patients and their families. Additionally, oncology is an exciting field. There are so many new and emerging treatments that improve patient outcomes and lessen the side effects.
Participating in two medical mission trips to Southeast Asia has allowed me to provide patient care that focuses on all aspects of a person's health, including physical, emotional, spiritual and psychosocial health. My experiences in Cambodia and Laos developed my confidence and skills to care for patients efficiently and effectively in a setting with limited resources. It has also helped me develop a sense of cultural diversity and awareness when caring for my patients.
Education
Post Graduate School:
Marian University (2019)
Board Certifications
Family Nurse Practitioner, American Academy of Nurse Practitioners (2020)