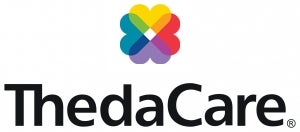 Locations
1095 Midway Road
Menasha , WI 54952
About Me
It's an extraordinary experience to watch someone learn about themselves so as to overcome adversities and obstacles they felt defeated them for a long time. It's rewarding to see patients learn how to recover and learn how to be okay with themselves without substance use. Each individual is incredibly different and my approach is to be flexible for every patient. I'm very passionate about celebrating their victories, big and small, and helping them learn how to overcome setbacks.
I chose to become a substance use disorder counselor for many reasons; many that stem from a passion to help others see they deserve so much more than what substance use has to offer. I also love working with a variety of individuals from a variety of different backgrounds. That diversity continually helps me evolve and be more understanding.
I'm passionate about advocacy and working for all who have been impacted by substance use disorders. I work hard at breaking down the stigma that comes with having a substance use disorder, because I find nothing shameful about it. I think that if we allow ourselves healing, we can become our best advocate and share that passion with others.
Education
Post Graduate School:
Capella University (2018)
Board Certifications
Not Board Certified