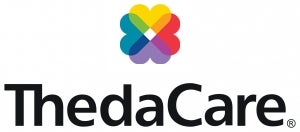 Locations
333 N Green Bay Road
Neenah , WI 54956
About Me
Being the professional you come to for guidance and support is a great honor. I take a very person-centered approach to care by meeting my patients where they are and offering a strengths-based, holistic approach to care and wellness. Every person is different and brings their own strengths to therapy, therefore I strive to create a positive, therapeutic relationship and utilize a variety of counseling techniques including humanistic theories supported by cognitive behavior therapy (CBT), dialectical behavior therapy (DBT), narrative therapies and artistic and gaming therapies.
While I work with adults of all ages, I particularly enjoy working with young adults, the LGBTQIA+ community and individuals on the autism spectrum. My special interests include anxiety, depression, ADHD, career and life changes, feminist theories and women's issues, sexual health, couples counseling and personal relationships.   
I was drawn into this profession based on my proclivity to help others and my own struggles in the past. I want people to know that they are not alone. I enjoy helping people see their own strengths and offering them a safe space and caring environment to empower their own journey.
Education
Post Graduate School:
Lakeland University (2022)
Board Certifications
No Board for this Specialty (2022)