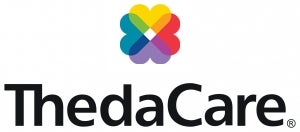 Locations
1095 Midway Road
Menasha , WI 54952
About Me
Throughout my life, I have been interested in how people think and why they do what they do. Psychology is able to help answer those questions and provide people with the skills to live healthier lives.
My approach to care is a strengths-based model in that I always try to meet my patients where they are in their journey of recovery and foster their inner resources toward improved mental health at their own pace.
In working with those with serious mental illness, I am able to treat individuals who may be unable to receive services elsewhere. My training in community mental health has provided me with an array of experiences with numerous diagnoses. This allows me to identify issues more quickly in order to then focus on treatment.
One of the best parts of my job is the ever-changing nature of who I meet and help treat. From one day to the next, I am not always certain with whom I will interact and what issues they will discuss. Everyone has their own challenges, and helping to manage them is a special part of my job.
Education
Post Graduate School:
Palo Alto University (2019)
Post Graduate School:
Palo Alto University (2016)
Board Certifications
No Board for this Specialty (2019)