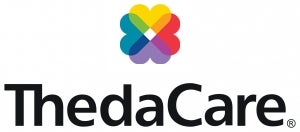 Locations
3925 N Gateway Drive
Appleton , WI 54913-7863
About Me
I studied biology in college and also volunteered as an EMT with a local rescue squad. Wanting a profession that would incorporate both patient care and science/medicine led me to a career as a physician assistant.
Previously, I worked in family medicine helping patients manage chronic medical conditions such as diabetes and hypertension, and acute medical conditions as well. Here at the clinic, I love seeing patients of a variety of ages, with various medical conditions and I use my prior experience to better help patients with their acute care.
Every patient is unique, and I work with each one to determine a treatment plan based on personal history and individual needs.
Education
Post Graduate School:
Jefferson College of Health Sciences (2012)
Board Certifications
National Commission on Certification of PA (2012)
Conditions Treated
Abdominal pain
Abnormal weight loss
Allergies
Anxiety
Asthma
Back Pain
Balance disorder
Incontinence
Conjunctivitis
Constipation
Cough
Chronic cough

Dementia
Depression
Diabetes management
Dizziness
Vertigo
Earaches and infections
Earwax impaction
Eczema
Erectile dysfunction
Falls and fall risk
Functional decline
Fever
Heart disease
Heartburn
Gout
Headaches and migraines
High blood pressure
High cholesterol
Hypothyroidism (underactive thyroid)
Influenza
COVID-19
Insomnia
Jaundice
Laryngitis
Malaise/fatigue
Meningitis
Minor aches, pains and sprains
Nausea, vomiting and diarrhea
Obesity
Osteoarthritis
Pneumonia
Rashes
Sexually transmitted illness
Shingles
Sinus infections
Sore throat
Tobacco abuse
Upper respiratory infections
Urinary tract infections
Vitamin deficiency
Weight gain
Weight loss
Women's health
Chronic medical conditions
Show more
Procedures Performed
Adult Annual Wellness Visit
Medicare Annual Wellness Visit
Welcome to Medicare Visit
Child Annual Wellness Visit
Physical Examination
Preventative health care
Health screenings for common health problems
Prostate exam
PSA screening and testicular exam for men
Breast and pelvic exam
Chronic Disease Management
Complex Disease Management

Immunizations
Influenza vaccination
COVID-19 vaccination
Basic travel health counseling
Full body mole check
Prescription of medications
Vision and Hearing Check
Psychological and behavioral care
Sports injury treatment
Sports physicals
Chronic illness care
Sick visits
Care for Pregnant Women
A review of your health history
Prenatal Appointments
MyThedaCare
Deliver Babies
Show more